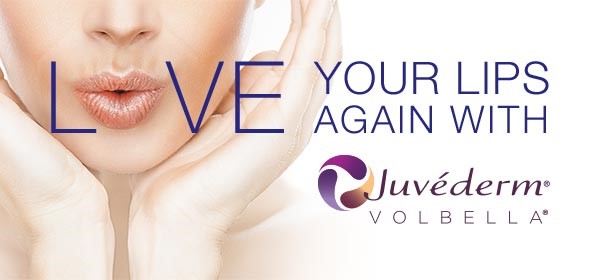 If you have been looking for a natural-looking and feeling lip filler in Las Vegas to enhance the fullness of your lips and reduce lines around the mouth, look no further! We are proud to offer Volbella at HealthMatrix. Volbella is an FDA-approved injectable added to the Juvederm family of dermal fillers. This non-surgical lip augmentation treatment is designed to plump the lips and minimize the appearance of fine lines around the mouth, also known as perioral rhytids or perioral lines. Perioral lines were previously difficult to treat, so we are excited about this treatment option for our patients.
What is Juvederm Volbella?
Volbella is a dermal filler used to define lips and for the correction of fine wrinkles around the lips. This temporary filler is made of Hyaluronic Acid and does not require a skin test before your injections. The smaller Hylauronic Acid particle size in Volbella allows your cosmetic injector to treat fine lines without getting an overly full look in these delicate areas.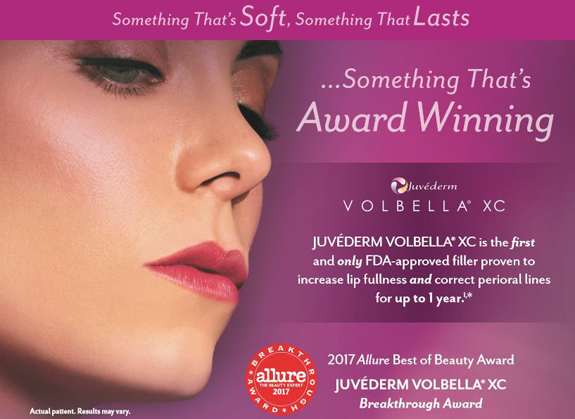 Why choose Volbella?
Volbella is the perfect product to choose for small fine lines and subtle enhancement of the lips. The smaller particle size allows for the correction of these fine areas without the worry that your lips will get bulky or too puffy.
There is a trend these days to have overfilled lips. We make sure your lips look natural and proportionate to your facial structure. We know Volbella is one of the best choices on the market for lip augmentation.
How long does Volbella last?
Volbella, using patented Vycross technology, has been proven to soften and fill lines in a majority of patients through one year. Since Volbella is also formulated with hyaluronic acid, the skin will retain moisture and softness ensuring long-lasting results.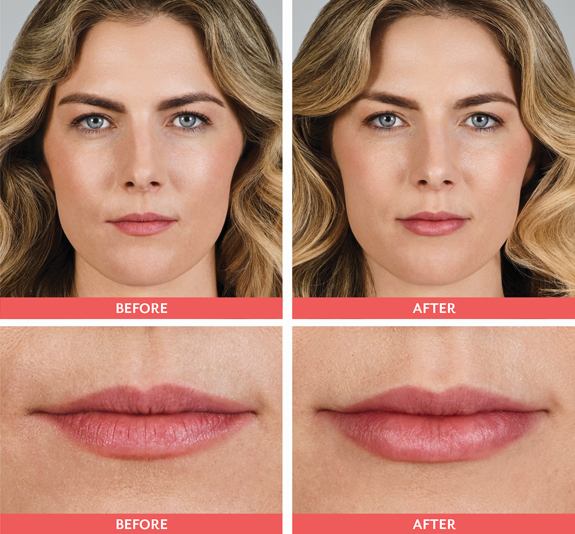 Do Volbella injections hurt?
Lips augmentation and fine line treatments with Volbella are relatively painless. Another unique characteristic about Volbella is that it is formulated with a small amount of lidocaine. Lidocaine is a local anesthetic designed to reduce pain and maximize comfort during the Volbella procedure. You can expect minimal discomfort while receiving Volbella injections. We use the smallest needle possible for your injections. This allows for a more comfortable injection experience. Please ask our staff about arriving early for numbing cream or you can also hold ice to the area to numb if you prefer.
Is Volbella safe?
Hyaluronic acid is a naturally occurring sugar molecule found in your body making Volbella injections safe for adults age 21 and older. Volbella restores some of the lost hyaluronic acid due to aging and adds volume back into the lips and surrounding skin.
What makes Volbella unique compared to other fillers?
Volbella is unique because it is the first lip augmentation filler that is FDA approved to address perioral lines, or smoker lines around the mouth. Volbella is now the solution for patients who are particularly concerned about the appearance of perioral lines. Volbella uses the filler technology by Allergan called VYCROSS®, which gives it a smooth, gel like consistency and provides long-lasting results. This lip filler contains hyaluronic acid allowing for the subtle addition of volume, along with the natural feel and appearance of the lips.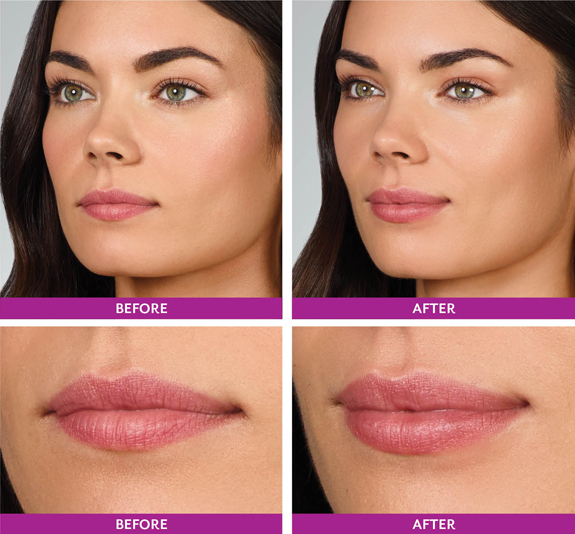 Have questions? Ready for Volbella?
Contact HealthMatrix to learn more about lip fillers in Las Vegas that includes Volbella by Juvederm. You can call or fill out our online form to schedule your complimentary consultation! During your consultation, one of our experienced providers will learn about your goals and help decide if Volbella is right for you.