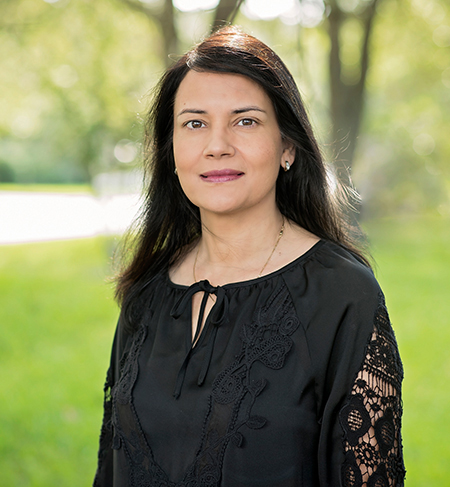 Dr. Farrukh Ambareen completed her residency at Michigan State University College of Internal Medicine in 2002 and is certified by The American Board of Internal Medicine. She has served the Alachua and Gainesville communities for over ten years as a Primary Care Provider. She is also affiliated with several local rehab and nursing facilities, as well as North Florida Regional Medical Center.
With a deep-rooted passion for holistic healthcare, Dr. Ambareen has joined forces with My HealthMatrix, a leading provider of proactive, preventive, anti-aging, and wellness services. With an unwavering passion for the well-being of her patients, she is dedicated to bringing comprehensive and personalized healthcare solutions to her practice. By affiliating with My HealthMatrix, she can now offer a wide range of cutting-edge services and programs designed to enhance overall wellness, optimize longevity, and promote a proactive approach to healthcare. Driven by a genuine desire to help her patients achieve their best possible health, Dr. Ambareen is excited to leverage the resources and expertise of My HealthMatrix to deliver exceptional and transformative wellness services.
Location Information:
Contact Us Today!
Contact Us:
(888) 699-2065
Address:
7109 NW 11th Place, Ste A
Gainesville, FL 32605