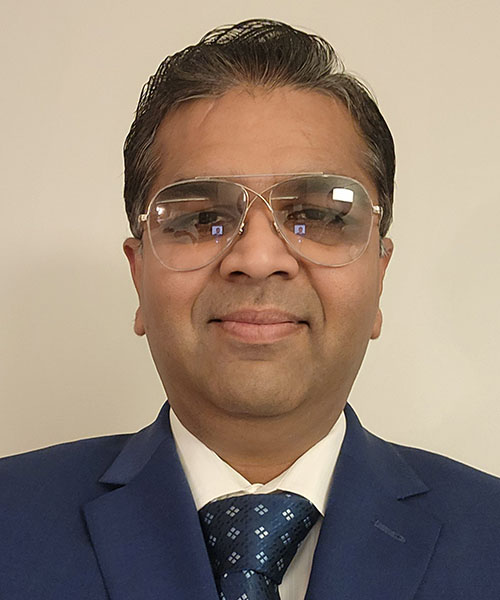 Dr. Mehta is a highly skilled and experienced Board Certified Family Nurse Practitioner with over 15 years of experience in the field of medicine. Currently, Dr. Mehta serves as an affiliate provider for HealthMatrix Summerlin, providing high-quality medical care to patients in need.
Dr. Mehta's medical training and education span across multiple countries, making him a uniquely qualified and diverse medical professional. He is a licensed medical doctor in India and is a Foreign Educated Physician in the USA. He has successfully passed his United State Medical License Examinations (USMLE) and is certified by the Education Commission of Foreign Medical Graduates.
Dr. Mehta completed his nurse practitioner education from Charles Drew University of Medicine and Science (UCLA affiliate) and fellowship training from Carolinas HealthCare System. He has worked extensively in different fields of medicine, including providing medical services as an outpatient family nurse practitioner, urgent care, emergency medicine, BHRT, liposuction, and aesthetics.
Dr. Mehta has achieved several certifications in various areas of medicine, including BHRT, liposuction, pain management, and aesthetics. He is certified in liposuction by the American Academy of Aesthetic Medicine & Surgery and in liposuction and fat transfer by the American Academy of Aesthetic Medicine. Dr. Mehta has worked with various liposuction technologies, such as Microaire & Vibrastat power-assisted liposuction, Vazer ultrasound-assisted liposuction, and SmartLipo – laser-assisted liposuction.
In addition to his liposuction certification, Dr. Mehta holds several certificates in Hormone Replacement Therapy, Ultrasound-Guided Interventional Pain Management Procedures, Hormone Pellet Training and Therapies, Mesotherapy Training, Kybella Certification Training, Medical Hair Loss Therapy Training, PRP Training for Aesthetics, PDO Threads and PRP for Hair Restoration, Cosmetic Lasers, Facial Aesthetics, Joint / Extremity, Trigger Point Injection Course, ACP & Biologics for Pain Management, Anti-Aging, Sexual Dysfunction Training for Men and Women, Physician Medical Weight Loss Training, Botulinum Toxin, and Dermal Filler Training and PDO Non-Surgical Facelift.
Dr. Mehta's extensive medical knowledge, experience, and diverse educational background make him a valuable and highly sought-after medical professional in the healthcare industry. Patients who work with Dr. Mehta can trust that they are receiving expert medical care from a knowledgeable and compassionate provider.
Location Information
Contact us:
844-702-6463
Address:
8440 W Lake Mead Blvd Ste 111
Las Vegas, NV  89128-7648
Contact Us Today!